Product Description
Vibrating feeder is applied to feed jaw crusher and generally installed in front of the primary crusher, conveys big blocks continuously and evenly while removing the dirt and impurities by screen bars. As a necessary equipment, it can effectively control the feeding capacity to match with the capacity of the whole crushing plant. It features strong construction, anti-strike and wearable.
Main Features
Primary screeningHigh capacityContinual and even feeding
Certifications
Our Service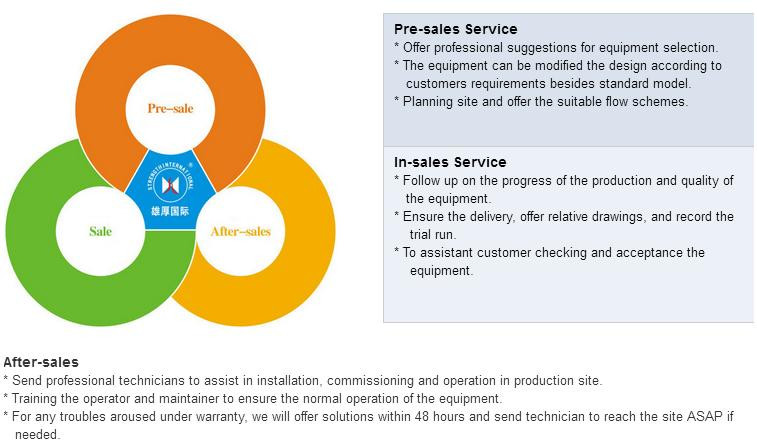 About Xionghou
Shanghai Xionghou Machinery Manufacturing Co., Ltd. provides you an overall solution for your mine project with a production capacity ranging from 40t/h to 600t/h complete crushing and screening plants which including vibrating feeders, primary and secondary crushers, screens, sand makers, sand washers, grinding mills, conveyors, dust collectors, centralized electronic control and associated equipment.Xionghou's professional technology and after-sales service team provide customer the whole mining operation, including geological survey, production line design, equipment assembly, commissioning, debugging, training, safety production management, and relative services. For equipment problems, we would serving the customers with timely solutions to resume production and do an analysis after that.