Hydraulic electric orange peel grab for handling rock stone
---
---
Home
> Product > Hydraulic electric orange peel grab for handling rock stone
Product
Hydraulic electric orange peel grab for handling rock stone
Posting date : Jan 19, 2018
Membership
Free Member Scince Jun 09, 2017
FOB Price
5000USD
Min. Order Quantity
1 set
Supply Abillity
20 set per month
Port
Shanghai
Payment Terms
TT
Package
nude
Keyword :
Category
Contact
Daisy
Product Detail
Company Info
Quick Detail
Place of Origin
China [CN]
Brand Name
BANGDING
Model Number
OPG-3.0
HS-CODE
8428-90
Package & Delivery Lead Time
Package
nude
Delivery Lead Time
10Days
Detailed Description
Hydraulic electric orange peel grab for handling rock stone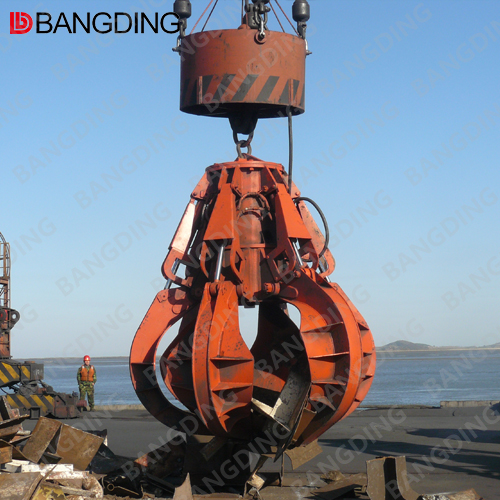 It is mainly designed for handling bulk materials in blocks, particles and irregular shapes, such as coke, pig iron, steel scrap, slag, garbage and rock etc. It is widely used on ports, steel plants and garbage treatment plants, with tower cranes, ship unloaders, traveling cranes and other type of cranes. The grab has its own hydraulic system, all key elements are imported well-known brands to ensure high performance of grab. It is simple in structure, easy operation.
Premium member AD
---
ECROBOT CO., Ltd, Business Registration Number : 220-88-71747, CEO Park Jae Woo, TEL : +82-2-552-7676, E-mail : info@ecrobot.com
Address : (Hwanghwa B/D 11F, Yeoksam-dong)320, Gangnam-daero, Gangnam-gu, Seoul, South Korea