Fruit extract of garcinia cambogia powder
---
---
Home
> Product > Fruit extract of garcinia cambogia powder
Product
Fruit extract of garcinia cambogia powder
Posting date : Apr 21, 2016
Membership
Free Member Scince Apr 18, 2016
FOB Price
30
Min. Order Quantity
1KG
Supply Abillity
10,000KG
Port
GUANGZHOU
Payment Terms
TT
Package
FOOD PLASTIC BAG,THEN BY DRUM
Keyword :
Category
Contact
Abby Dan
Product Detail
Company Info
Quick Detail
Place of Origin
China [CN]
Brand Name
GZPHYTOCHEMSCIENCES
Model Number
GZPS-003
HS-CODE
2101-20
Package & Delivery Lead Time
Package
FOOD PLASTIC BAG,THEN BY DRUM
Delivery Lead Time
3DAYS
Detailed Description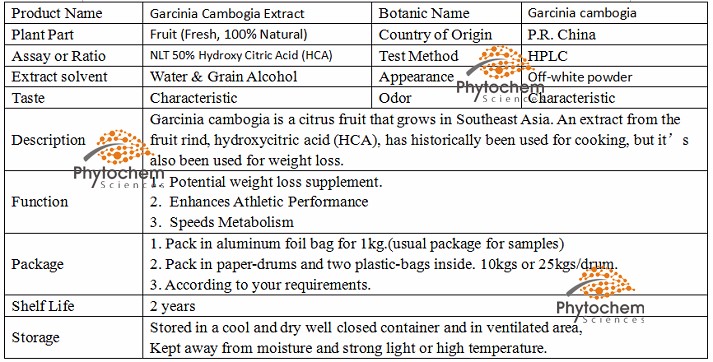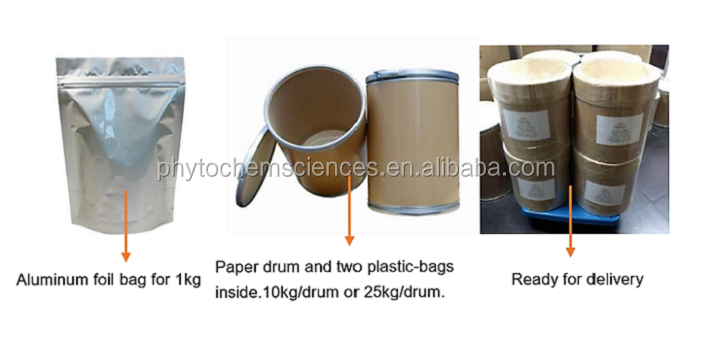 1. Professional team in 24hours feedback.2. GMP certificated factory, audited production process.3. Sample(10-25grams) are available for quality inspection.4. Fast delivery time within 1-3 business days after received payment.5. Quality guarantee, Alibaba trade assurance.6. Support customer for new product R&D.7. OEM service.
FAQ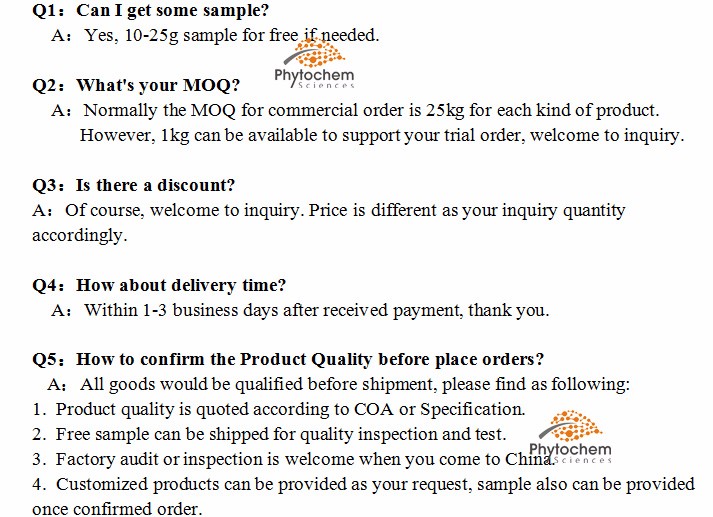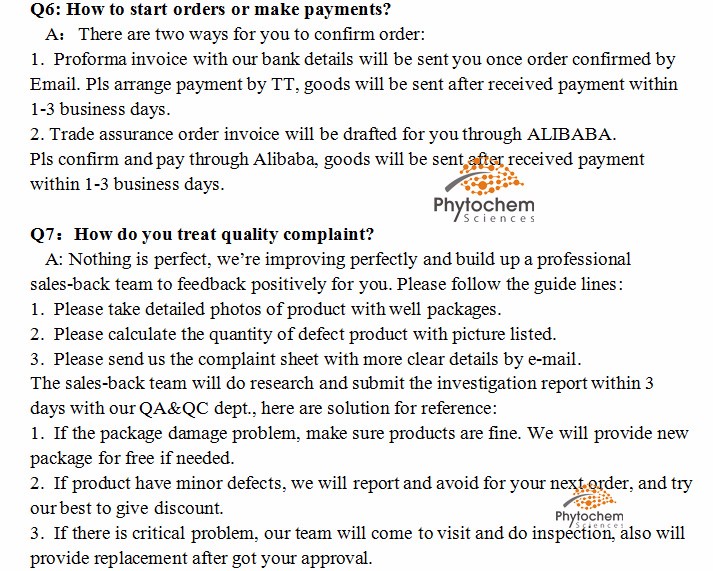 Guangzhou Phytochem-sciences is specialized in qualified&trusted products, we will be your reliable&long term partner in China.
Address: 1402 DS building, No. 538 Dezheng North Road, Yuexiu District, Guangzhou, P.R. China(Post Code:51055)
TeL:
+86-20-83276190
Fax:
+86-20-83276384
Mobile:
+86-17727620152
Premium member AD
---
ECROBOT CO., Ltd, Business Registration Number : 220-88-71747, CEO Park Jae Woo, TEL : +82-2-552-7676, E-mail : info@ecrobot.com
Address : (Hwanghwa B/D 11F, Yeoksam-dong)320, Gangnam-daero, Gangnam-gu, Seoul, South Korea