Quick Detail
Place of Origin
China [CN]
Brand Name
FTM
HS-CODE
8455-30
Package & Delivery Lead Time
Package
standard container
Delivery Lead Time
25 working days
Detailed Description
Ball mill is an efficient tool for grinding many materials into fine powder. The Energy Saving Ball Mill is used to grind many kinds of mine and other materials, or to select the mine. It is widely used in building material, chemical industry, etc. There are two ways of grinding: the dry process and the wet process. It can be divided into tabular type and flowing type according to different forms of discharging material. This machine is a key equipment for regrinding. It is widely used for the cement, the silicate product, new type building material, fire-proof material, chemical fertilizer, black and non-ferrous metal, glass, ceramics and etc. Our ball mill can grind ore or other materials that can be grinded either by wet process or by dry process.
Ball Mill For Quartz/Ball Mill Machine Price main characteristic is to change the original ball mill driving mode, which changes the original edge transmission way of ball mill for cylinder in the middle period of transmission ways. The original ball mill wheel assembly in the side of the cylinder, and super energy-saving ball mill is the big gear assembly in the middle of the cylinder section, greatly changes the transmission of torque force, according to the principle of mechanics calculation, this way of assembly can make the ball mill power consumption reduced by 30% - 30%, super energy-saving ball mill is: reasonable structure, well made, high output, low energy consumption, stable running, convenient maintenance, "reduce running cost", etc. The innovation of the traditional ball mill is a revolution of ball mill, is really super energy-saving ball mill.
The ball mill is mainly composed of a feeding mouth, a discharging mouth, the rotary part and the transmission part (reducer, small transmission gears, engine and electric control). The hollow shaft is made of cast steel, the interior lining board changeable. The big rotary gear is fabricated with the casting gear hobbing, with the abrasion resistant lining board in the cylinder. This machine operates smoothly and reliably.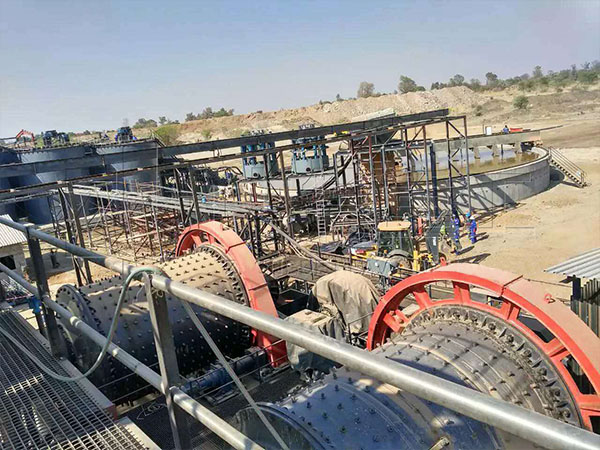 Henan Fote Heavy Machinery Co., Ltd. is a leading crushing and screening equipment manufacturer in China, and our products are a full range of cone crusher, jaw crusher, impact crusher, cone crusher, hammer crusher, vibrating screen, vibrating feeder, sand washing machine and so on. We not only provide high cost performance, also first-rate services, supports and solutions. Welcome to visit and purchase.
Contact Infomation
Email: info@sinoftm.com
Website: http://www.fotechina.com/ore_beneficiation_equipment/ball_mills.html
Address: High and New Industrial Zone, Kexue Revenue, High and New Technology Industrial Development Zone, Zhengzhou, China